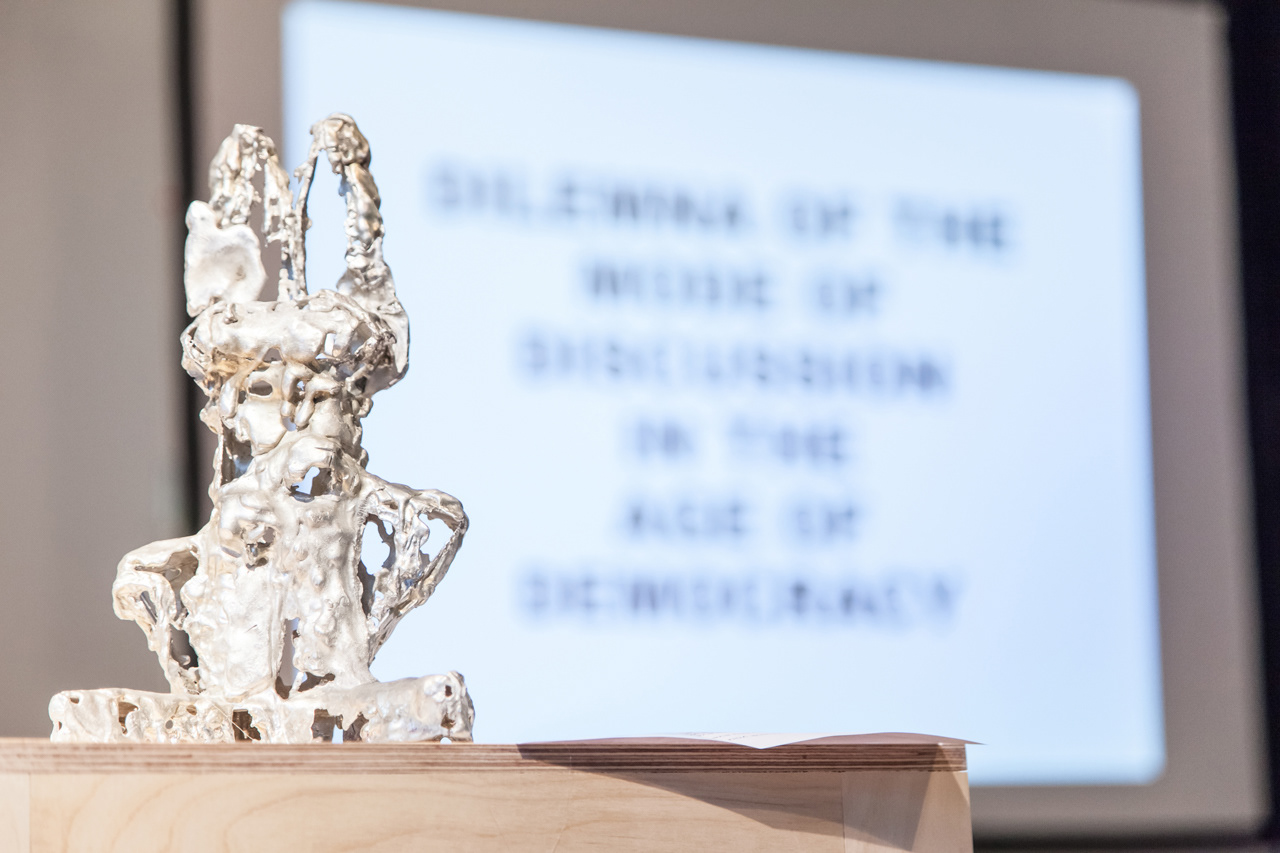 The Cologne Thumper is the only design award given out by a jury solely consting of students. Started in 1996 the recepiants were prominent designers such as: Eike König, Ronan & Erwan Bouroullec, Erik Kessels, Dieter Rams, Ingo Maurer, Stefan Sagmeister, Heinz Bähr, James Auger, John Maeda, Motoko Ishii, Anna Castelli Ferrieri, Droog Design, Axel Kufus and Erik Spiekermann.
In 2014 the world famous founder of the »Dirty Art Departement« at the Sandberg Institut in Amsterdam, Jerszy Seymour received the 15th Cologne Thumper.
For the event and ceremony I was in charge of photography for press releases and documentation.